Frank Strzyzewski Interview
24. 5. 2015 | Martin Halama | Nezařazené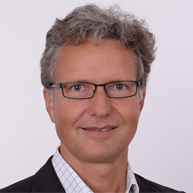 I am really glad to meet you in DialogSummit 2015 last week. Thank you once more. I know you had hard program. Nevertheless, what lecture were you the most interested in?
Dela Quists keynote on Email Marketing 3.0 was certainly on top of my list and, as always, it lived up to the expectations. It was a passionate and powerful summary of the state and key trends in our industry.

Which responses of the auditorium, during the moderation of the block "Data driven marketing", do you consider as the most conductive?
Instead of individual responses I felt that as a whole attendee questions supported three conclusions:
Data drivenness is here to stay. There is no question whatsoever about the necessity of data as a key foundation of the digital marketing in the future.
No standard solution: each company has its own approach and challenges. The path to a data driven enterprise is as individualized as the marketing messages it is intended to deliver.
Basics still not solved: The average company has still a lot of homework to do to get the basics right. Predictive analytics and recommendations are powerful, but many companies are still struggling to get a real-time 360 degree customer view.
You also have introduced Google glass – which utility, in your opinion, does this technology have for our field?
We showed how marketing emails are rendered and response is tracked on Google glass and Smartwatches. It was fun and many visitors tried it live at out booth. Personally I think that that the Glass technologies are not yet ready for mass market but Smartwatches may see a spectacular growth. Our intention was actually not to promote those devices but to demonstrate that wearables in one way or another will penetrate our lives, and state-of-the art email marketing platforms need to be prepared.
You aren't any "greenhorn" on our field. What was decisive for you to have started to deal with email marketing?
Opportunity to grow. After a career in IT and consulting I looked at successful US business models that were technology-drive and not yet established in Germany. Email Marketing was the perfect fit.
Several times there was foretell to emails, they are dead. But it is shown, that the opposite is true and the importance of emails is growing up. What do you forecast to durability of emails?
I accept bets that email will still be a major channel in 10 years. It consistently outperforms most other channels and it will continue to do so in the future because it combines 4 characteristics that you cannot find in any known alternative:
Reach (everybody has an email address)
Push
1: 1 personalization
Price advantage (it is not controlled by any Internet giant)
In addition, I see two more factors that will drive email: (1) a large chunk of today's postal mails will move to electronic messaging within the next 5 years, email will probably be the major beneficiary as there is no alternative in sight. (2) eGovernment projects (in Germany e.g. the De-Mail law) will enforce email as the standard communication channel with the state administration.
During last years all of the experts were dealing with interactivity of emails (videos, animations etc.), haven't we forgotten something important? I mean, that the numbers are still decisive.
I fully agree. Multi-media messages deliver higher response rates but device support and content creation costs put a large question mark on the ROI. My hope is HTML5 or an derivative. I propose that within 2 years we will see a major email client or webmailer that supports not only videos in emails but transactions. Conversions happen inside the email. No need to click though to a webshop. This will result in a tremendous boost of the email channel.
What part of email marketing is, in your opinion, still omitting and due to which our customers could obtain the most?
There are still a lot potential in basics like ubiquity and perseverance in email address generation, more frequent testing, or regular reporting analysis.
Even advanced customers rarely run tests on simple metrics like frequency, number of offers, sender alias or the number of keywords in the subject line. We know from test series that those factors can increase email ROI with little or no effort. Still many senders leave their internal email practices unchallenged for too long time.
The trend of last years was the responsivity of newsletter and others elements noticed upper. What do you perceive as the most popular trend and driving instrument of development on the field? Is it deliverability, today more or less standard marketing automatization, or hyper personalization?
My impression is that the age of popular trends come to an end. Marketing instruments and tactics have to deliver results and as we can measure their results, efficiency beats popularity. All instruments that you mentioned have a proven efficiency so most marketers try to implement all of those. A trend that I see is that the job of email marketers gets more complex, and more interesting at the same time. They need to decide which instrument to implement next, or even face the challenge of rolling out several instruments in parallel.
Email marketing and related activities are connected with e-commerce at first and in last years also with the field of detail. Do you see any other possibilities of commercial field expansion? Could it be occasion for full automatized systems or state administration?
Absolutely! There is no question that email will largely replaced postal mail and fax in the communication of the state administration. But we will also see email emerging in the context of the Internet-Of-Things. Some of those things will be able to receive and send human readable emails. Modern kitchen machines for instance can send shopping lists to apps. Of course, this comes at a price - last year an email capable refrigerator was hacked to send spam.
What should expert know on email marketing field?
It depends on your role:
If you are responsible for marketing in general you should know or find out whether email is a suitable channel to reach business objectives. If the answer is "Yes" (mostly it is) then you should be able to come up with a qualified budget decision.
If you are in digital marketing you should know how to generate email addresses and have a plan when and how often to send which content to which customer. Also, you will need to choose email marketing team members, tools and agencies.
If you are in email marketing execution then there is a lot of detail knowledge depending on the focus area. Most of it can be outsourced to a good email service provider, but if you wish to understand the intricacies of deliverability or email rendering on mobile devices be prepared for a steep learning curve that can take many months to master.
What do you hold in high regard on XQ as a product? Which properties do you regard as unique or not much frequent? What innovations do you prepare for the future?
Firstly, we develop an run several email marketing solutions. Our flagship product Maileon is an enterprise email marketing platform, but we offer also an advanced email address validation service, an email frequency optimization tool or a powerful IP-blacklist monitor.
Maileon was built for superior usability and flexibility in mind. We wanted to provide our clients a customized email marketing solution that grows with their needs. We are proud to come with a number of sophisticated features, e.g. an integrated template editor, personalized email send times, drag&drop content or 3D clickmaps.
We are currently working to fully integrate recommendation technology in order to help our clients generating better subject lines, offer personalized article sorting, optimize individual email frequency etc. We have presented our first and very promising results last week at the DialogSummit in Frankfurt.
Thank you very much for the interview, wish you lots of successes nad looking forward to news from XQ.
Frank Strzyzewski is the CEO of XQueue GmbH. Following his Computer Science studies in Budapest he worked for Accenture in IT Consulting, and for McKinsey in Strategy Consulting with extensive professional experience in Germany, USA, England, Luxembourg and Hungary. Frank Strzyzewski has been working in the email marketing sector for more than 12 years. He is a regular lecturer on this topic and author of numerous articles, as well as book on email address generation.
photo credit: XQueue GmbH